LITTLE BIT ABOUT US
The Diamond Business Centre (DBC) offers high quality Serviced Offices situated in the most prestigious location in Dubai and the perfect address for any business.
Located in DMCC Free Zone, companies also have the benefit of 0% corporate and personal income tax rates and 100% foreign business ownership guaranteed for 50 years.
The Diamond Business Centre (DBC) provides the premier solution to clients looking for fully ready to go serviced offices.
With a modern and high-tech feel the Centre provides fully serviced offices that are each uniquely designed and professionally serviced to a high standard.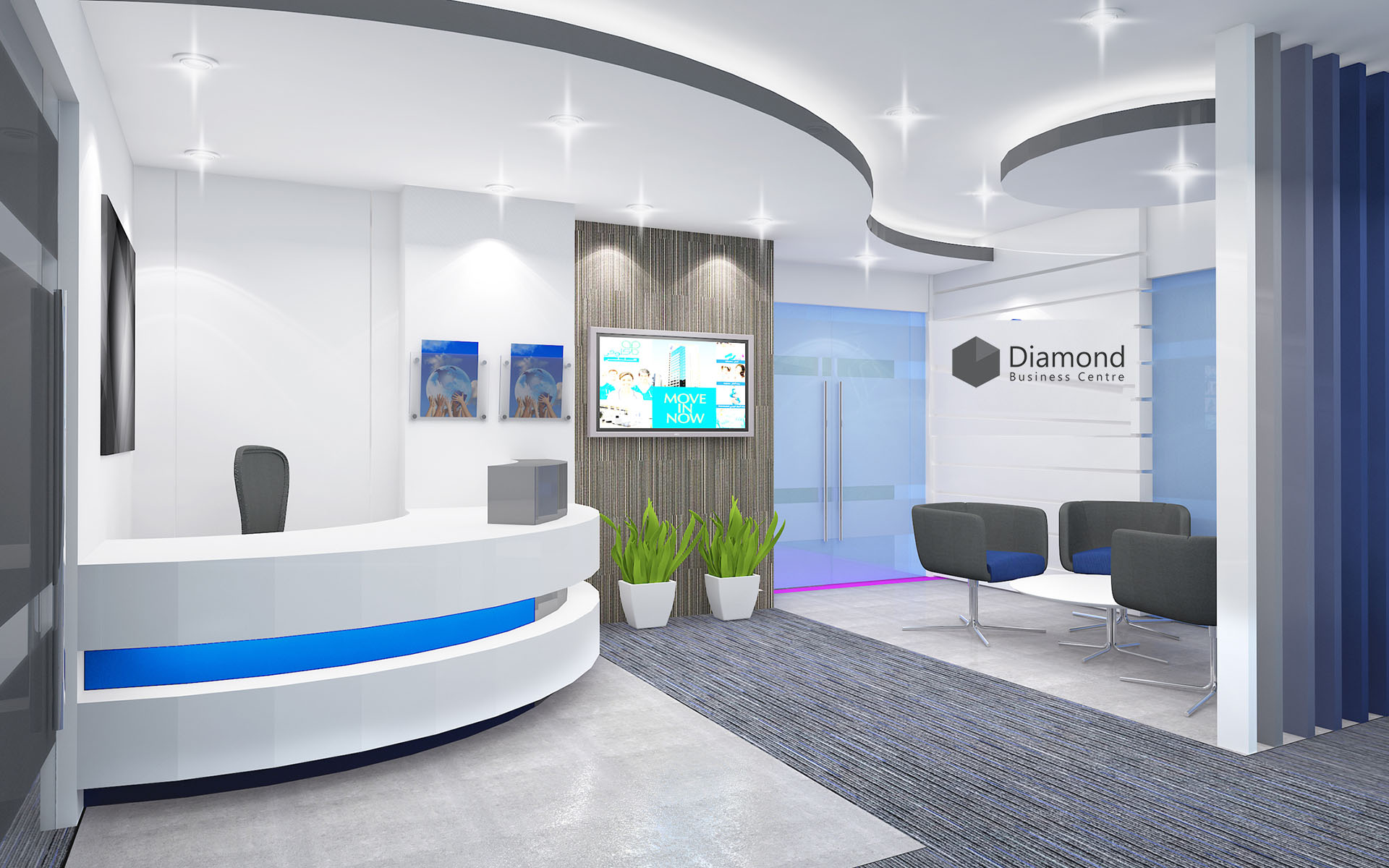 With a modern and high-tech feel the Centre provides fully serviced offices that are each uniquely designed and professionally serviced to a high standard.
Spacious bright office units are available in a range of sizes from 130 sq ft to over 300 sq ft. Each fully furnished to a high specification and all come with their own telephone lines and dedicated and personalized answering services.
There is a choice of two floors of offices and meeting rooms with amazing views of the bustling Business district below as well as the gardens and lakes.
DBC is just a short walk from the metro station and has parking both underground and surface level.
DBC offer attractive business packages to enhance the smooth running of any business and have professionally trained staff to cater for all every day business activities.
Once a company is sign up, they just have to open their laptop and start doing business from the comfort of their office. Everything a company needs is included with no hidden costs and fees can be paid in installments.
DBC provides a comprehensive Dubai business incorporation service for those clients looking for advice on new company formation.
Flexible business packages can be tailored to any specific business requirements, whether it's for a full business set up service or if it's just to lease office space or a meeting rooms or just a phone line and answering service.
DBC also offers a full range of Call Centre services and can provide landline numbers that will be answered by the dedicated experienced team using a specified company name.
Advantages of DBC serviced offices:
Professional and friendly receptionist service
Annually or Quarterly Payments
A wide range of office sizes with flexibility to upgrade or downsize
High quality, fully furnished serviced offices of all sizes
Flexible office layouts and package terms
Beautiful properties finished to an impeccable standard
Instant telephone and I.T. connectivity
Tailored live telephone answering service to suit your needs
Full forwarding and messaging service
Use of meeting rooms, concierge and entertainment area
Access to metro and parking facilities
Secretarial services catering to client needs
24/7 secure building access
Incoming and outgoing mail and daily package receipt to your office
Office management and maintenance Air-conditioning, lighting and power included
Multiple Kitchen/Toilet facilities
24 - hour Security
Immediate Access to move-in
Unlimited High-speed Internet access
Dedicated server
Managed secure firewall protection
Secured wireless connection
Advantages of being a DMCC Licensed Company:
Most advanced Free Zone with over 11,000 member companies
100% foreign business ownership
0% personal and corporate income tax rate guaranteed for 50 years
100% capital repatriation and no currency restrictions
One or more company shareholders
License a full range of business activities
Unique industry clustering and purpose-built infrastructure
Secure and well-regulated environment
Networking and knowledge Series with other member companies
Industry/Sector Clubs and Events
Strategic location on Sheikh Zayed Road close to Dubai Marina
Two Metro Stations and close to airports
With highly trained and professional staff DBC caters to office space and business requirements.